Artificial Grass Animals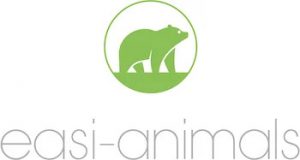 Easigrass artificial grass animals are a much-loved part of our multi-award-winning family of products that enhance and add an exclusive touch of fun to events, parties and garden accessory fashion. Every one of our animals and garden sculptures are handmade using award-winning artificial grass at our Easigrass horticultural centre in Surrey, England.
Our unique artificial grass animal sculptures have attracted a huge amount of interest since debuting at the RHS Chelsea Flower Show in 2017. The Easigrass Exhibition stand was described as "the most photographed" trade stand of that year, causing a social media sensation.
Inspired and imaginative, our easi-animals can transform both outdoor and indoor areas into creative and impressive spaces. The easi-animals are high quality, rich in texture, dramatic and unforgettable pieces of garden art.
Whether you are looking for the drama of a life-size elephant for an event, or the comfort of a baby bear for a child's birthday party, easi-animals will delight and provide year-round weatherproof enjoyment.
No Mud. No Mess. No Pawprints.