Artificial Grass For Sports – A Footwear Guide For Astroturf Users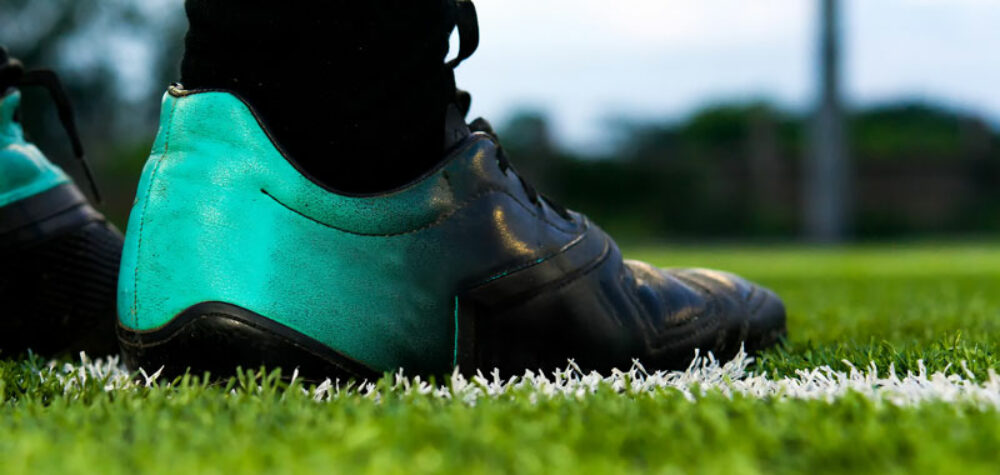 FOOTBALL STUDS… YES THAT'S YOU WE'RE TALKING TO!
Guys, from being a bit of a stud yourselves to the studs on your football boots is just a kick away from success or failure when playing on artificial grass or AstroTurf. The correct footwear will make you a star or a flop. So let's look at the buzz words like stud and player with a purely football angle, leaving the choice of which is most enjoyable, football or sex, till another time. Close call that one.
You need action when choosing boots for fake grass and that means getting the correct soleplate. For the ever growing numbers of female players and for youth players, the same rules apply. So go sole searching.
Here's the deal;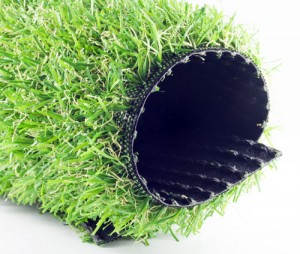 Sports grass or astro turf is a long pile carpet of plastic grass and rubber crumb. Having got rid of the last of such pitches back in 90s we are now aware that the future for grass roots football is not GRASS but artificial grass. Technology has improved these sand a rubber pitches and a meeting of the FA last year fully supported the fake grass pitch revolution with Chairman Greg Dyke saying: "Let's abandon the "grass-only" snobbery that has been prevalent in the professional game since Preston dug up the last "plastic" pitch in 1994. The way forward for football is artifical grass."
At that meeting a 12-person committee, including former Manchester United chief executive David Gill, agreed unanimously to support artificial lawn football pitches because they will allow more people to play more football all year round and stop the cancelling of games and practices because of water logging and ice in winter.
Some £260m put up by the FA and the Government and the Football Foundation will be spent over four years on new fake grass football pitches. The plans to build astro turf fields in major cities throughout the country kicked off with one in Sheffield.
The Football Foundation
Now every year the Football Foundation will put into the spending pot massive amounts to improve and "grow" artificial grass pitches. There is a FA and FIFA 3G pitch register online where you can see all artificial grass football pitches in the country whether they be in public places or schools and private clubs. Greg Dyke said: "We also want to develop ways of giving more English boys the best chance of achieving their potential by enabling them to play football at the very highest level." To do that the FA agree they need all year round artificial grass sports pitches.
Government and local authority cuts in the past decade had a bad effect on football and lessened the chances of youngsters as well as adults getting a game of footie because of a lack of pitches. Okay so the big boys, the Premier league and the professionals, do not play on astro turf yet but we forecast that they will in the future. Of course some practice on it as it means being able to play outdoors in all weathers and not on indoor pitches that can change the pace of the game.
In April (2016) a new 3G pitch was officially opened in North London thanks to a £220,000 grant from the Premier League and FA Facilities Fund and delivered by the Football Foundation.
The new £470,000 floodlit artificial pitch at Woodhouse College sixth form in Finchley was unveiled by Sky Sports presenter Hayley McQueen as an Ambassador for the Football Foundation.
Another, Sheffield Parklife, is one of the first of up to 150 football hubs to be built across 30 English cities, thanks to FA and government funding. It is very exciting for the future of football and for all those youngsters who dream of a future for themselves in the game.
Respect; For AstroTurf
Blades must never be worn on astro turf and neither must full studs as these can damage the fake turf and even more importantly could cause you injury. If you turn quickly in the wrong footwear on astro grass you could easily put your knee out and that may well keep you out of the game for months.
We are here to help with action on boots for astro turf.
If you come home from a match and have to tip a load of tiny black crumbs out of your boots, the chances are you play your football on a modern artificial lawn surface.
A boot fitted with an Artificial Ground soleplate will help offer traction and comfort on this surface, without compromising on boot performance. Performance is key.
You know how you need to bash your boots together to loosen up trapped mud when you have played on real grass pitches? That is because the ground has given with your weight and your boots have dug in. On artificial ground the turf won't give. That is why there is a huge difference between boots that will fly on artificial grass and boots that will trip you up and maybe cause injury. So let's up your status and get action on the ultimate boots for artificial grass.
Solutions:
Designed to offer unparalleled traction on man-made surfaces, astro turf shoes are the perfect companion to players who are playing and training on fake grass.
Astroturf shoes are designed with low-profile soles to keep your feet close to the ground to reduce slipping, and usually feature more cushioning in the heel than traditional football boots to help cushion the foot whilst playing. These soles are hardly ever non-marking, so it's a really bad idea to use them for futsal or indoor games.
Some particularly good boots especially recommended for five a side are Nike Meracurial budget at £28 and Pro VTF lightweight durable that give you a sense of speed and power control at £54.99.
You may be a bit of a Man of Steel like Henry Cavill in Batman V Superman you may want to try Mercury trainers that were put through their paces by Blackpool striker Ben Burgess. But if you play on astro turf don't buy them. Professionals do not play on astro as yet, except in practice sometimes and the future hopes from some are that the big time pros go over to astro some day.
Sports Direct and Pro Direct range of artificial grass football boots are ideal to be worn on 3G pitches with a rubber crumb and sand finish so that you can train or play to your potential. The AG boots are constructed with a stud plate specifically designed for the surface, featuring shorter, softer studs for fluidity of movement and enhanced shock absorption to help to avoid injury that can occur when not using the correct football boots for the surface.
All mens and womens and kids astro turf footwear can be bought on Pro:Direct and Sports Direct as well as on many other sites. Footwear ranges from £15 up to £250 or even more.
The trouble is that it's not blatantly obvious to everyone just what all these different stud combinations actually mean and what surfaces they ideally should be used on.
Thankfully, your pals at Easigrass are on the case.
DANGER!
Keep away from firm ground soles because they are designed for use on natural grass pitches where the grass is kept short. They are just about okay for use on slightly damp pitches but idea for dry ones. They are no use for artificial grass. Keep off the artificial grass with them.
DANGER!
If you are going to browse for boots and you play on artificial grass beware of the sole that has plastic or hard rubber "moulded" studs. Unlike standard boots with six studs, firm ground soleplates tend to have multiple studs of various shapes & sizes. They are not what you need for your fake pitch.
DANGER!
Beware of buying indoor football boots. They can look like regular football boots with a flat rubber sole. The main difference between indoor shoes and turf trainers is that the rubber sole is flat (with maybe a couple of slightly raised rubber portions) and for indoor courts only or you'll slide everywhere on grass and you'll ruin them on 3G or turf.
Moulded Circular Multistud Boots.
Boots with moulded circular studs are the recommended foot ware for competitive training and matches on all 3G surfaces.
Astro or 4G training shoes with a dimpled sole ware and also recommended Training shoes with a completely flat sole can be used in emergencies but a coach worth his weight would much prefer they not be worn.
NO NO's
A big no no is a completely flat trainer that will cause the artificial grass to flatten which is a
major issue with 4G grass. A flat trainer also does not provide sufficient grip for the player on a 4G surface, particularly when it is wet similar to grass.
Boots with plastic blades can be used on artificial grass but beware that tests have shown that players have found some restrictions in rotational movements when wearing plastic blades on fake lawn 4G surfaces. As a result these types of boots are NOT recommended for use on 4G. Danger!
Football boot studs or blades or metal blades must never be used on astro turf and will damage the 4G surface or artificial lawn. Danger!
All footwear must be 'spotlessly' clean before entering the artificial grass pitch area. A build of dirt, topsoil, clay or grass will cause a build up of contamination and long term maintenance problems.
Boots which are covered in mud or grass must be cleaned before use on the 4G surface. All users should use designated entry points with the walk- on mats in order to remove light contamination.
The Football Association says this
Boots with moulded circular multi-studs are the recommended footwear for competitive training and matches on all 3G surfaces Astro or 4G Artificial Grass training shoes with a dimpled sole are also recommended.
Training shoes with a completely flat sole are not preferred but can be used in emergencies. A completely flat trainer will cause the artificial turf to flatten – this is a major issue with a 4G grass mat. A flat trainer also does not provide sufficient grip for the player on a 4G surface, particularly when it is wet – similar to grass.
BEWARE! Footwear not approved for use on 4G
Boots with metal studs or metal blades will damage the 3G and 4G surface.
All in all, the message on what the best football boots for artificial turf is: rounded FG studs or a for-purpose AG soleplate reduce your risk of injury AND prolong the life of the surface.
THE GIRLS ARE "SO" IN TOWN
The women's game in the UK is up to record levels of popularity and women's football is growing all over the world. Last year's 2015 FIFA Women's World Cup final of professional women proved how fast growing is women's football with huge crowds and worldwide interest in the final.
ASTRO TURF FINAL: A FIRST
The women's World Cup Final took place on 5 July 2015 in Vancouver, Canada and was played between Japan and the United states, in a rematch of the 2011 final. The USA won 5-2.
For the first time this final was played on astro turf. Yes, FIFA supported women's footie to break this ground. Some questioned Fifa's decision to allow this while others think it put the girls one up on the boys and showed their skills to adjust to more than one surface. Success Girls!
THEY'RE MULTIPLYING: BUT NOT LOSING CONTROL
In Europe there are 1,208,558 women players registered and there are 7,461 qualified female referees and 21,164 female coaches. The girls are in town on this and the standard of game is getting higher all the time.
Some 51 countries in Europe have a women's national team. There are a massive 60,000 female players over Norway and Sweden and the UK and Denmark and Netherlands and France and Germany.
Sadly Manchester United have refused to launch a women's team of their own and are accused of blocking the progress of women's football following the World Cup.
Southampton is the only other Premier League club without a female side. Shame!
So guys, you may think this is an all male game but move over, the girls have arrived and as you may expect from the gentler gender they totally demand the best of everything especially the boots -technology.
Adidas Womens Absolado PS WTRX TF – White/Royal at £40
These womens' Adidas Absolado Power Swerve Football Boots, designed for confidence on Astro Turf surfaces look sporty and modern. There are many to choose from but you have to search harder for women's footie shoes as men's and kids are far easier to access on the internet. Shame!
EASi GUIDE: UP YOUR STATUS WITH BOOTS FOR ASTRO TURF. MEN
At the top end of the budget are pretty sexy shoes but there are others at more obtainable prices without causing world war three at home.
Mens Adidas Ace 16.1 Fluid Black FG/AG Football Boots Core Black/Black green Metalic.
Sizes £149.99
Nike Hypervenom Phantom 11 AG-R Football Boots.
White/Black/Total Orange/Volt. £120-£299.99
Puma evoSpeed 5 Mens Astro Turf Trainers Start at £39.99 but on Sports Direct can come in as low as £19.99
Puma evoSpeed 5.3 Mens Astro Turf Trainers From £15.00 only.
Puma evoSpeed 5.2 Junior Astro Turf trainers in sharks blue 3 UK. Find them online.
Scoring history.
Alexis Sanchez got top score last season with Nike Mercurial's but they are not suitable on astro turf and nor are Sergio Aguero's Puma evoSPEED boots.
Harry Kane enjoyed a fine breakthrough season with Tottenham wearing the Nike HyperVenom boot. Not for astro turf though and Diego Costa scored goals with his adidas F50's. Wayne Rooney and Harry Kane shone wearing the Nike Hypervenom boots in bright green.
These are not correct for artificial grass so check what you are playing on before you get carried away and buy the wrong shoe at a very high price.
WHICH FOOTBALL CLUBS ARE SUPPORTING WHICH BRANDS?
Team Maker Per Year Years Total
Real Madrid adidas £31m 8 £248m
Chelsea adidas £30m 10 £300m
Arsenal Puma £30m 5 £170m
Barcelona Nike £27m 10 £270m
Liverpool Warrior £25m 6 £150m
Man Utd Nike £23.5m 13 £305.5m
Man City Nike £12m 6 £72m
The top clubs and players and brands make a fortune. Football is all about the glitz and the glamour and the talent and the joy it brings and it can start on an all year round astro turf pitch where anyone can have go.
What a game football is and how terrific that any of us can be part of it; whether on the latest artificial grass or in a field where you can just kick a ball about. You can enjoy a lifetime of the game whatever your gender and whatever your age and at whatever level of football you choose.
Book a FREE Survey
FREE Samples