Care Home With "Magical" Easigrass Sensory Garden Rated Outstanding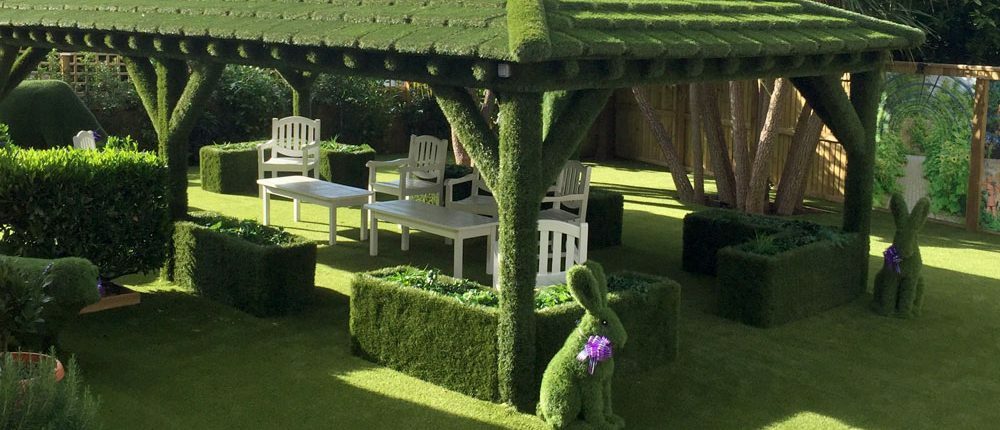 An Easigrass sensory garden has been praised as "magical" in a Care Quality Commission (CQC) report, which has awarded an Outstanding rating to a care home in Devon. The new Outstanding CQC rating for Silverleigh Care Home in Axminster, Devon, puts the dementia specialist residence in the top one per cent of care providers in the country.
Easigrass installed a sensory garden at Silverleigh Care Home in August last year, specifically designed to provide a therapeutic environment for those suffering dementia. Creating a sensory stimulating environment for those with dementia is proven to have a positive impact on emotional and mental health, as well as promote a sense of well-being and comfort.
The year-round sensory garden at Silverleigh Care Home includes the grass covered Easi-Gazebee, a safe, non-slip synthetic lawn and a collection of Easigrass animals. The fun and unique synthetic grass animal additions include a horse, sheep, cow, hares, a giraffe, and the famous Easigrass cuddly bear.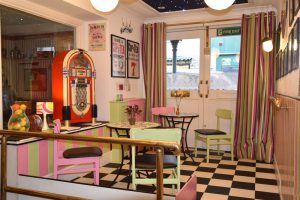 In its latest report, the CQC said its inspectors saw many people using the artificial grass garden either independently or with staff. The garden was praised for being well maintained, secure and full of interest, particularly noting the Easi-Animals feature and sheltered seating provided by the Easi-Gazebee. The CQC report added: "One person said how [the garden] looked quite magical. They added it was a pleasure to see the garden and that they had made it fun and interesting."
Inside Silverleigh Care Home there are a number of areas designed to positively stimulate the senses, including a 60s style hair dressing salon, a 50s style sweet shop, cinema room, a diner, an old-style train carriage, and a small snug decorated to look like an old pub. There is also a collection of beautiful prints of country and sea views throughout corridors inside and around the perimeter fence of the garden outside.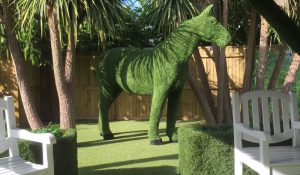 The owner of Cannon Care Homes, Robin Cannon, together with his wife, Jane, approached Easigrass managing director, Anthony Gallagher, at the Chelsea Flower Show in 2016. The couple explained that they wanted to incorporate something unique, low maintenance and safe outside to complement their interior work inside the home to help support their outstanding care offered to residents.
People with dementia can easily become disorientated and forget where they are going or coming from. When it comes to sensory garden design, it is important to provide orientation through visual clues, and somewhere that maintains its look and familiarity. It took just two weeks for the Easigrass team to transform the garden from a barely useable small yard into a year-round vibrant green oasis.
The Easigrass garden offers stimulating sensory experience in terms of sight and touch with a soft texture of artificial grass covering all areas. Easi-Animals have proven to be the ultimate stars of the garden, however, as many of the residents love to hug, stroke and sit with the fake grass creatures while enjoying the garden space.
Book a FREE Survey
FREE Samples