Easi-fun for all the family at London Wetlands Centre
Visitors to the WWT London Wetlands Centre in Barnes, South West London during the May half-term can meet some exciting new additions to the wildlife at the award-winning nature reserve, including a water buffalo, hippo, camel, elephant bear and giraffe. These fascinating grass creatures, some life-size, are part of the animal zoo made by our artificial grass team and will be on educational display from 27 May to 4 June 2017.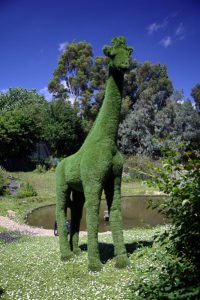 Ten Easi-Animals will be positioned throughout the London Wetland Centre nature reserve lakes, ponds and gardens, where visitors will also to able to see real-life ducks, frogs, otters, dragonflies and water voles. The Wetlands charity approached Easigrass after seeing some Easi-Animals displayed at the launch of the Barnes Film Festival last year, and were particularly won over by the charismatic artificial grass hippo.
"With each Easi-Animal we have a small information panel and visitors have to decide if it is a wetland creature or not," explained Catherine Sterling, marketing and communications manager at WWT London Wetlands Centre. "It's just a different way to get them thinking about wetlands and how much life depends on them. Even camels have to go and have a drink every few days! It's a fun, unusual way to draw visitors to the Centre to discover more about wetlands."
The London Wetlands Centre is part of the Wildfowl & Wetlands Trust (WWT) conservation charity that works to preserve and protect vital wetlands. Wetlands are a primary source of drinking water for people and wildlife.
The display is free to see with paid admission to the centre, where there is also an adventure play zone to keep the kids entertained. Book online for ten percent discount on admission prices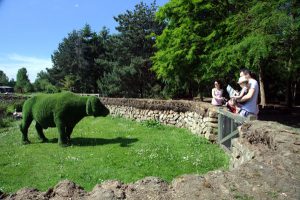 From life-sized horses, lions, tigers and gorillas, to cuddly bears and unicorns, our Easigrass animals are available for purchase or rent. We also specialise in bespoke designs and will create any size creature – real or mythical – on request.
Book a FREE Survey
FREE Samples