Artificial Grass Maintenance Service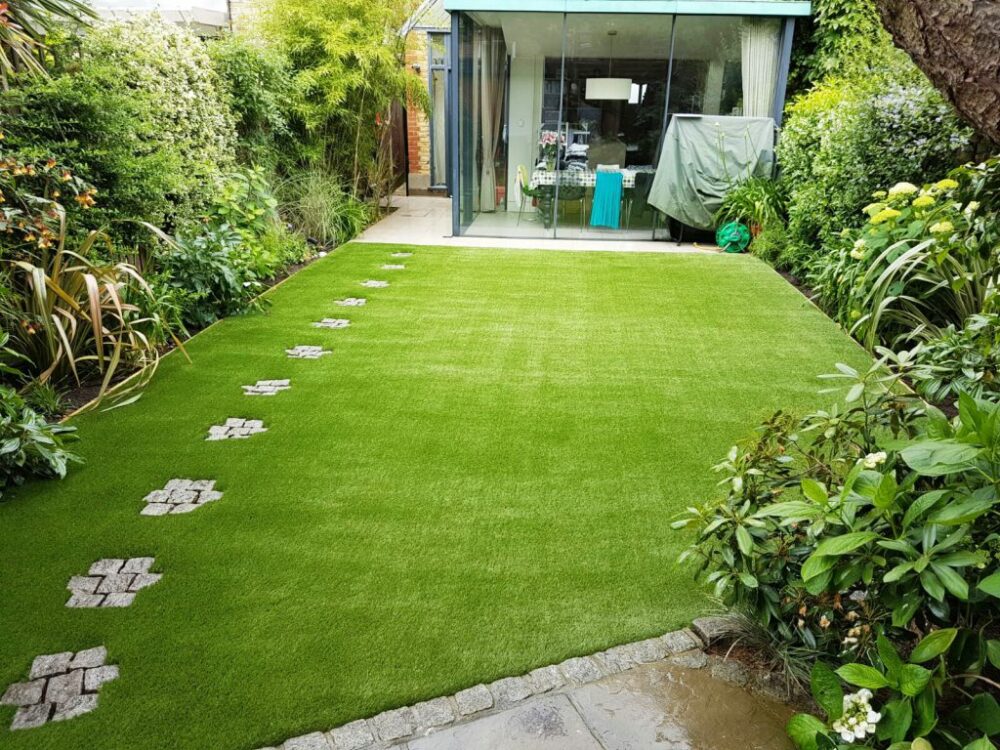 At Easigrass, our services don't stop at the installation of artificial turf. We are proud to provide comprehensive aftercare services to ensure that your turf remains in top condition all year round, no matter how much you use it. Let us give you a detailed rundown of the schedule of our artificial grass maintenance service.
Weed & Debris Removal
Over time, debris and vegetation will gather on the top of your turf. With the Easigrass weed & debris removal service, we'll visit your property and remove said debris from the turf by blowing it into an easily-collectable pile. This not only keeps your turf looking fantastic, but it also saves you the time and effort of picking up the stray leaves and disposing of them yourself. 
Easi-Inspection
The Easi-Inspection service allows us to get a full, clear picture of the condition of your grass. From here, we can then meticulously inspect the turf to judge the condition of the seam joints, the edge fitting, the yarn condition, the tucked details, and the infill levels. This inspection also enables us to identify any damage inflicted by wildlife or any fire damage from such things as barbecues, bonfires, and fireworks.
Easi-Intense Clean
During this stage, we look for any airborne spores or weeds that have become lodged in the outer edges of the turf. Using a user-friendly weed killer spray – and additional moss treatment if necessary – we clean the lawn thoroughly. After the deep cleaning, we then give the turf a sanitisation spray and a fragrant shampoo treatment to ensure that your Easigrass lawn is back to looking and smelling brand new.
Easi-Brush
Using our specialist revitalising brush and our blow equipment, we are able to raise the pile – this is the final step of the maintenance process. Upon completion of the maintenance process, your lawn will look as good as the day it was installed, and we'll return in 12 months to carry out the process again.
Pricing
The following prices are per maintenance.
0-50m2: £150 +VAT*
50-100m2: £200 +VAT*
100-150m2: £250 +VAT*
150-250m2: £300 +VAT*
Our maintenance schedule is designed to not only keep your lawn looking great, but to also keeps it in top condition, which is particularly useful if your garden is overly damp, or if you have a buildup of moss. We recommend your turf is serviced at least once a year, but if you feel you could do with our expertise more than once within a 12 month period, we're only a phone call away. You can rest assured that you are getting the best maintenance money can buy when you come to us here at Easigrass. 
If you'd like to know more about our artificial grass maintenance services, or for more information about our artificial turf, please contact us today – we're always happy to help.
Book a FREE Survey
FREE Samples