Easigrass at world leading horticulture show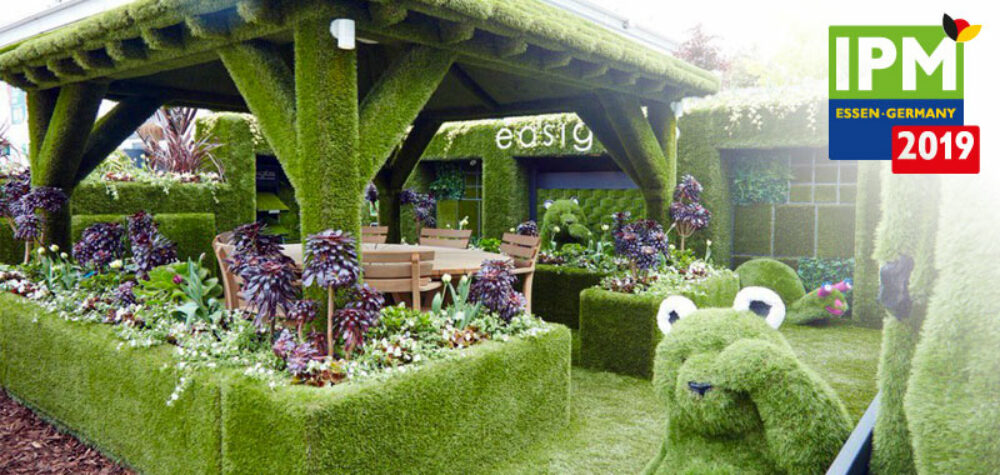 Easigrass will be showcasing the brand's complete range of products at the world leading horticulture trade fair in Essen, Germany, from 22 to 25 January 2019. The International Plant Fair (IPM Essen) is the only trade fair of its kind to cover the entire horticulture supply chain, where more than 50,000 trade visitors, including garden centre operators, horticulturalists, landscapers, florists and press from around the world come to see the best products and services on show.
Easigrass will join around 1,600 exhibitors from 50 different countries at the four-day event, with all the latest in global horticultural, design, technology and innovation featured on stands throughout the huge exhibition. The grass range will be on display in the dedicated Easigrass area, together with the Easi-Wall, Easi-Animals and Easi-Gazebe. The best artificial grass and floral products in the world, Easigrass is sure to catch the industry's attention and capture their imagination.
More information about IPM Essen: www.ipm-essen.de.
Book a FREE Survey
FREE Samples