How is Artificial Grass Installed?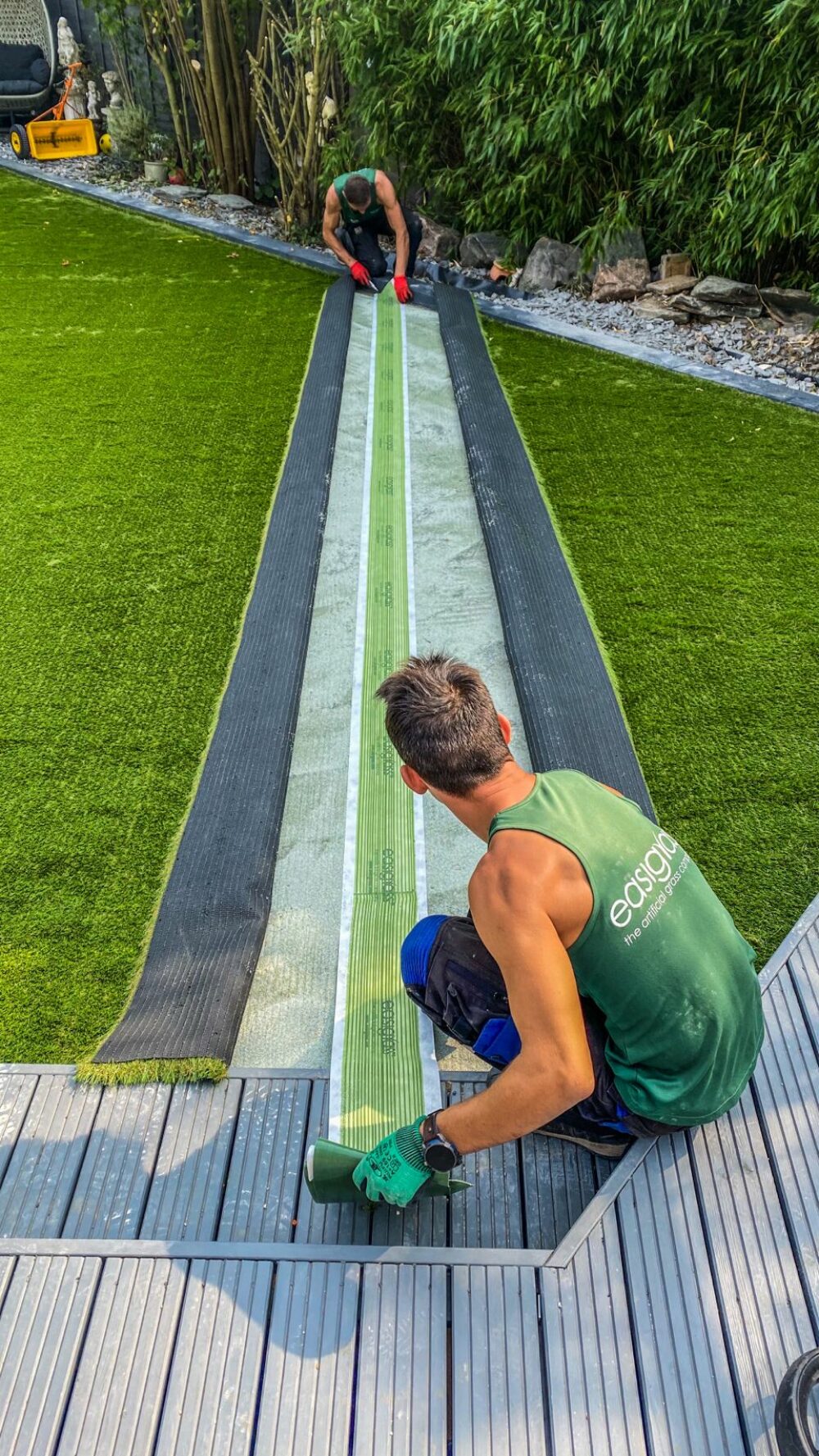 A sleek, seamless finish that mimics the beauty of natural grass – that's what every homeowner wants from their artificial lawn. If you're toying with the idea of artificial grass for your home or business, and are wondering how artificial grass will be installed, then read on to view the key steps involved.
Note that every artificial grass company may install a little differently. So, let's take a look at the artificial grass installation process for Easigrass. 
Step One – Edging Protection
First, the edging which surrounds the current lawn is inspected and protected to ensure it doesn't get damaged during the installation process.
Step Two – Removal of Grass
Next, the current grass has to be removed to pave the way for the new. This is done using specialist cutting machines – the process takes up both the grass and the root base.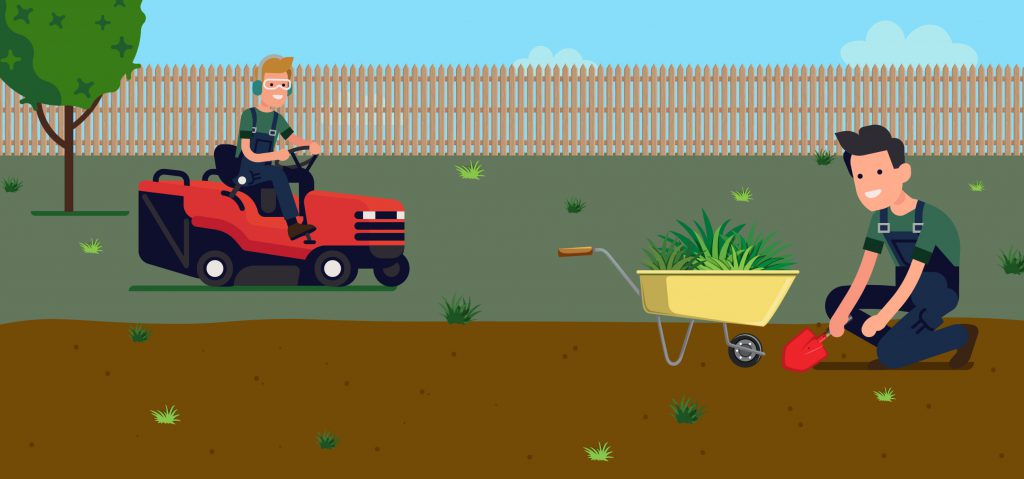 Step Three – Laying a Porous Membrane
Now we have the base ready, we lay our unique Easigrass geotextile membrane which is designed to prevent weeds from growing through, and also allows water to drain easily without pooling.
Step Four – Aggregates
We then place all the aggregate layers on top of the membrane. The heavy-duty aggregate is laid first, and then atop this is laid the finer sand aggregate which is smoothed over to create a flat surface.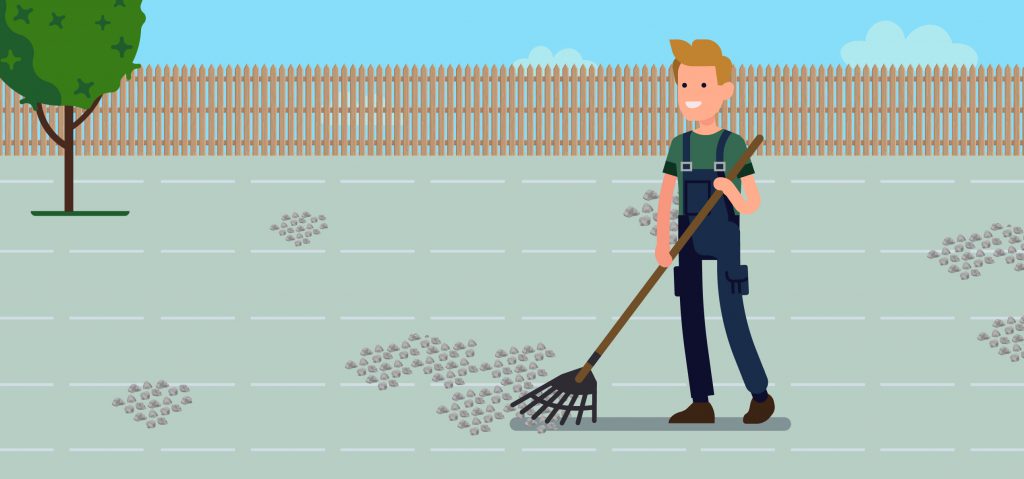 Step Five – Odour Reducing Product (Optional)
If you have pets, this is the stage when the Easigrass odour-reducing product is incorporated. Created from volcanic ash and applied using specialist drop-spreading machines, this layer keeps your lawn hygienic and free from pet odours. 
Step Six – Laying the Grass
Now comes the laying of the grass itself. With a range of exceptional grass types to choose from, you'll find a product that suits your needs and style preferences. The artificial grass is laid by our experienced team and with all edges finished to high standards.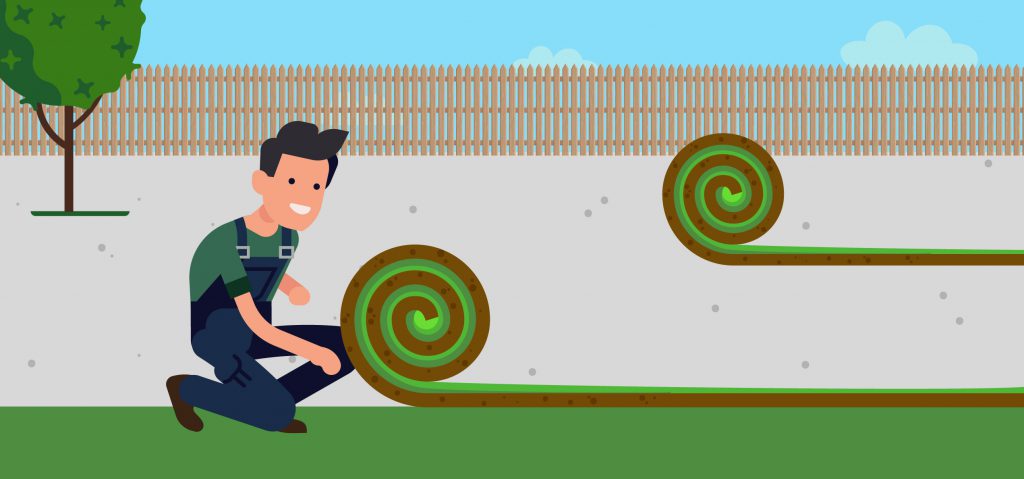 Step Seven – Seam joints Closed
For a flawless finish, all seam joints are glued together using durable and specialist under-tape – ensuring final joints are discrete and almost invisible.
Step Eight – Odour-Eating Material (Optional)
Once again, if you have pets, we will introduce another layer of odour-eating material, this time on top of the turf. This is evenly distributed and hand-brushed over the top of the yarn so it gets into the base of the grass itself. 
Step Nine – Silica Sand
Silica sand is now introduced to the entire area, with a double infill ratio around the outer perimeter of the lawn. Using specialist brushes, we drive this sand deep into the base of the lawn to ensure a stunning final finish.
Step Ten – Clean Up
Our team makes sure to clean the work area before we handover, clearing up the whole garden and sweeping up debris so you can enjoy the final result in its full glory.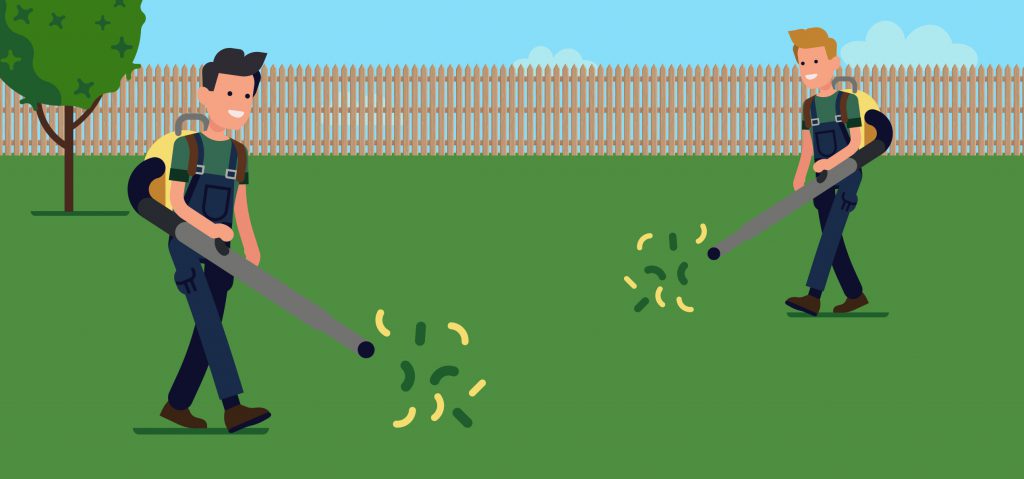 Easigrass supplies and installs award-winning artificial lawns across the UK. Our ultra-realistic grass has won an RHS Gold Medal, highlighting its beauty, durability and quality. With pet-friendly and child-safe options also available, our grass really is for everyone – contact us today to discover more. 
Book a FREE Survey
FREE Samples