How to add personality to your garden with Easigrass
From stunning grass sculptures to personalised signs – there are many ways to add personality to your home garden or outdoor event. And thanks to our award-winning artificial grass, there are even more ways to introduce some character to your outdoor spaces. 
Animal Sculptures
A winning combination of fun and elegance, living animal sculptures are sure to add a touch of intrigue to your garden. If you've always fancied these pieces for your own space, but just can't spare the time to keep up with the pruning and maintenance, then our Easi-Animals are the answer. 
Handmade with our artificial grass and rich in texture, these structures are an impressive piece of art for any home or business – and choices range from elephants, camels, rabbits, frogs, horses and many more! For added benefit, they require zero maintenance to keep them looking their best. 
Whether they're a temporary finishing touch for parties and events, or they're a permanent fixture in your garden, our Easi-Animals are sure to bring a smile to your guests.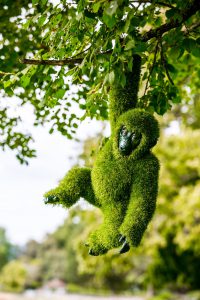 Artificial Green Wall
Skip costly irrigation systems with stunning artificial green walls from Easigrass. Whether they're used to soften up an indoor corporate space, or they are an intrinsic part of your garden, artificial living walls give you all the beauty of real lush foliage without the watering or pruning. 
Handcrafted by our experts, they're designed to look as realistic as possible and are 100% recyclable and UV-resistant to prevent degradation over time – making them a long-lasting asset for any indoor or outdoor space that needs livening up.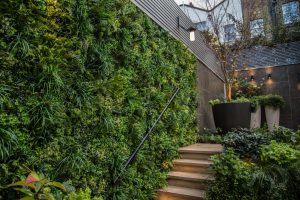 Easigrass Gazebos
For a gazebo with a little something extra, we've got just the thing. Our gazebos are crafted from our resilient artificial grass to give your outdoor shelter some charm. Whether it's to house a dining area or it will become a shady spot for relaxing on a summer's day, our grass gazebos will look luscious all year round and will effortlessly complement the surrounding gardens and foliage.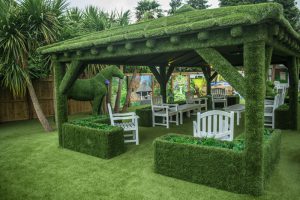 Easigrass Signage
Whether it's your wedding or a company event, why not get some special signage that's sure to draw the eye? Here are Easigrass, we custom-create grass lettering to be positioned inside or outside – and all this is available for either purchase or hire for your total convenience. 
Whether it's the names of brands, companies, people or just a celebratory message, we have beautiful grass letters to perfectly suit your occasion. 

Outdoor Kitchen
If you're a famed culinary wizard, why not bring your talent outdoors with Easi-Kitchen, the ultimate outdoor dining experience. Kitted out with all the tools needed to make mouthwatering meals, you can treat your guests to al fresco fine dining, and all without a hitch. They also come complete with a practical barbecue work area for those who want to keep things more simple.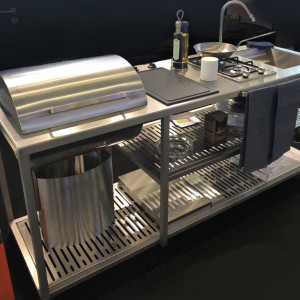 Easigrass is an award-winning provider of ultra-realistic grass products, all guaranteed to bring some fun, elegance and personality to your outdoor space. From our artificial lawns to our characterful Easi-Animals, there's a whole range of products to help you realise your ideas. Simply get in touch to find out more.  
Book a FREE Survey
FREE Samples