How to create a dog-friendly garden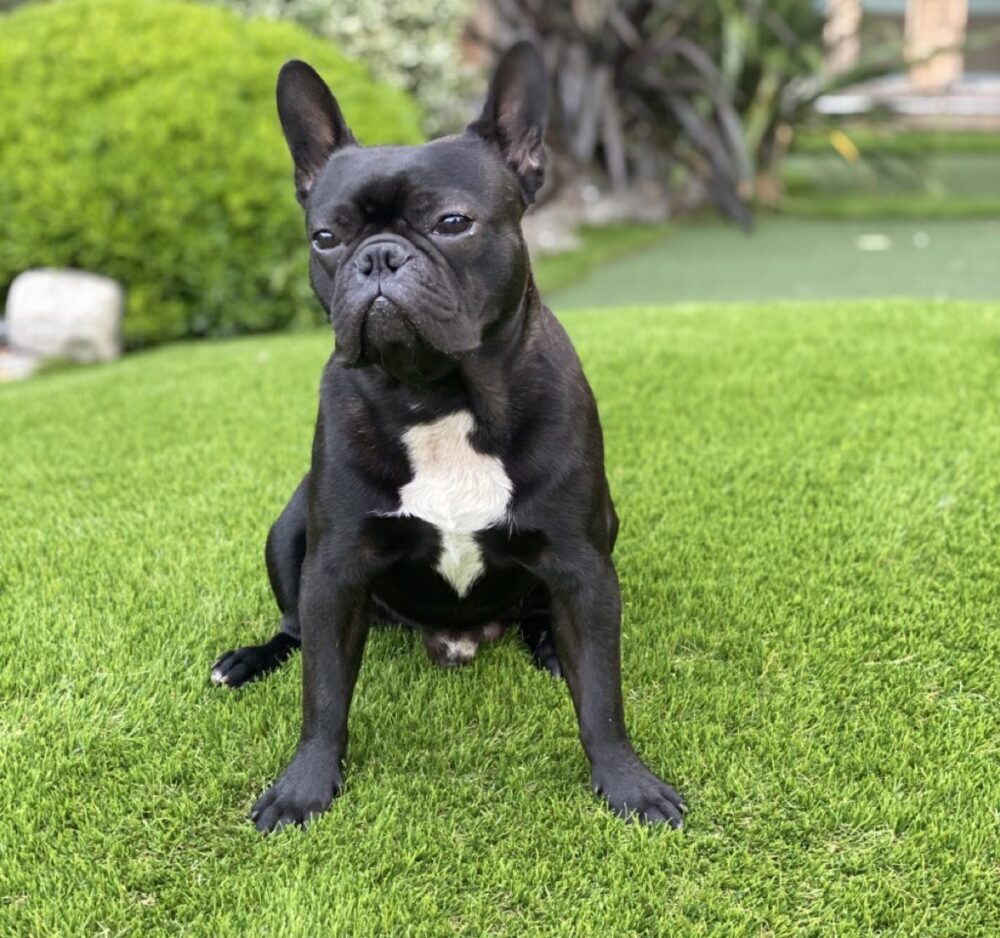 When redesigning a garden, the well-being of your furry friends will likely be near the top of your list. 
If you're searching for dog-friendly garden design ideas, you may not know where to start – or even what factors you need to think about. So, in this article, we'll take you through how to create a pet-friendly garden that the whole family can enjoy together.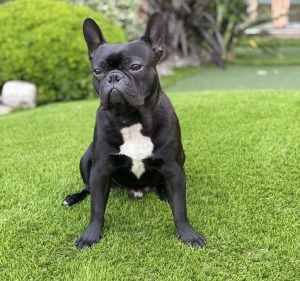 Be smart with boundaries
Every garden needs boundaries for security and privacy purposes. They're also important for making sure your beloved pooch doesn't go wandering, so opt for a robust fence with no gaps. As we all know, dogs have boundless energy, so also make sure the height of the fence is not 'jumpable'. However, if you prefer the look of a hedge, be aware that this is easier for an animal to travel through, so you may wish to reinforce the hedge with mesh or couple it with a fence.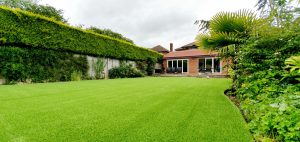 Enhance hygiene, minimise mess 
Natural lawns can be messy and can also collect pet urine, making for a muddy and smelly back garden. Artificial grass has been growing in popularity over the years as the perfect solution to these pet-owner woes. Here at Easigrass, we provide ultra-realistic synthetic grass so you can enjoy its benefits while not sacrificing on the natural grass look. 
Our pet-friendly grass is built and tested for dogs, making for a durable and mud-free surface where pets can play for hours in safety and hygiene – and without spoiling the pristine look of your lawn. The excellent drainage capability, along with in-built odour-neutralising infill, means that urine won't be a problem in the future.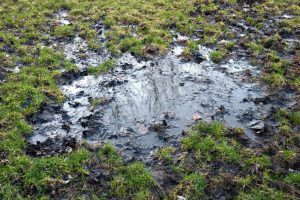 Watch what you plant 
Brushing up on your plant knowledge is key when designing a dog-friendly garden. Certain plants are, in fact, toxic to dogs and common culprits are foxgloves, tomato plants and chrysanthemums – but there are many more. Also watch what chemicals and fertilisers you're using and select more gentle versions instead. 
Luckily, there are plenty of beautiful plants that are safe for dogs. In fact, you can create a fun sensory experience by carefully choosing plants bursting with smells and textures. This just makes exploration much more enjoyable for your doggies.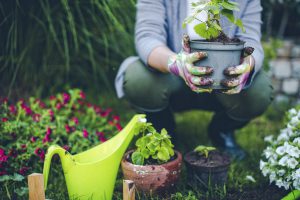 Give them shade 
On hot days, we need to take extra special care of our four-legged friends. Plan ahead for summer by making sure your garden has a couple of shady spots where your dog can relax and cool down – whether that's under a tree, awning, umbrella or in a cosy corner of the garden.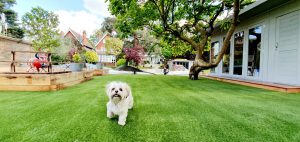 Let them dig
There is no getting around it. Dogs like digging. And despite your best efforts, you may find areas of your perfectly-planted lawn falling foul to this 'hobby' of theirs. One technique to steer them away from certain areas is to create a special digging zone and train them to limit their operations to this space. In this zone, you may wish to bury treats and gradually teach your pooch that this is 'the' place for digging. It may require time and patience, but working this special digging area into your initial garden design plans is a great first step. 
Paw-friendly surfaces
Look after curious paws with soft surfaces that are perfect for play. Grass is the ideal place for fun and games for all the family – but the exuberance of man's best friend can sometimes mean our lawns suffer. Instead, opt for artificial grass from Easigrass – still boasting the luscious look of a natural lawn, the soft pile and design means that your pet can play for hours in comfort. At the same time, your lawn doesn't suffer from patchy areas. This way, everyone is happy.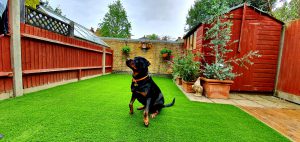 Easigrass is the UK's leading provider of award-winning artificial grass. We also have a pet-friendly range that is tried and tested on dogs, and is designed to be safe, hygienic and super comfortable for energetic pooches. To find out more about how our synthetic grass can help you to create a dog-safe garden, simply get in touch with our team today. 
Book a FREE Survey
FREE Samples