New Look Vehicles For North East Easigrass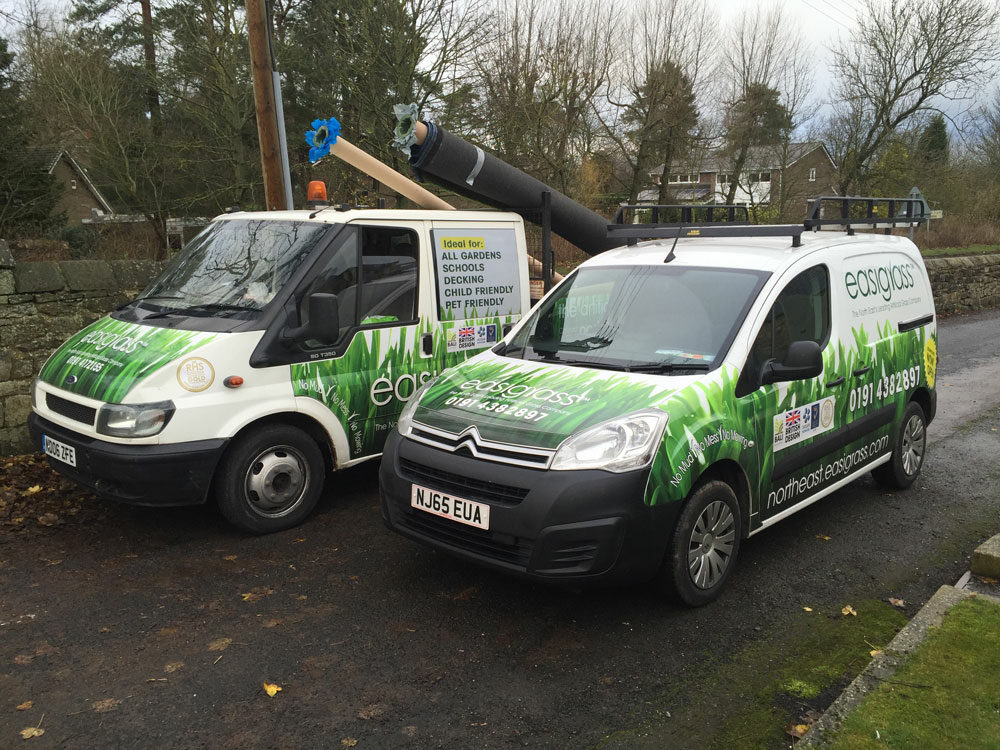 Easigrass North East has taken delivery of a brand new van to be used for maintenance packages and deliveries.
With our maintenance packages becoming more popular than ever we decided that due to not having a vehicle that was available at all times we would need to purchase one so we could offer these packages throughout the week without interruption. The vehicle is fitted with an extra strength roof bar system that could hold the weight of our rolls of grass so we could deliver it safely without the need of larger vans.
Not only that we decided to have new graphics designed for all of our vehicles to showcase exactly what we do and where we are. The new design was printed onto them and we think you will agree with us that they look fantastic.
Book a FREE Survey
FREE Samples