Winter land: choose year-round garden perfection with Easigrass artificial grass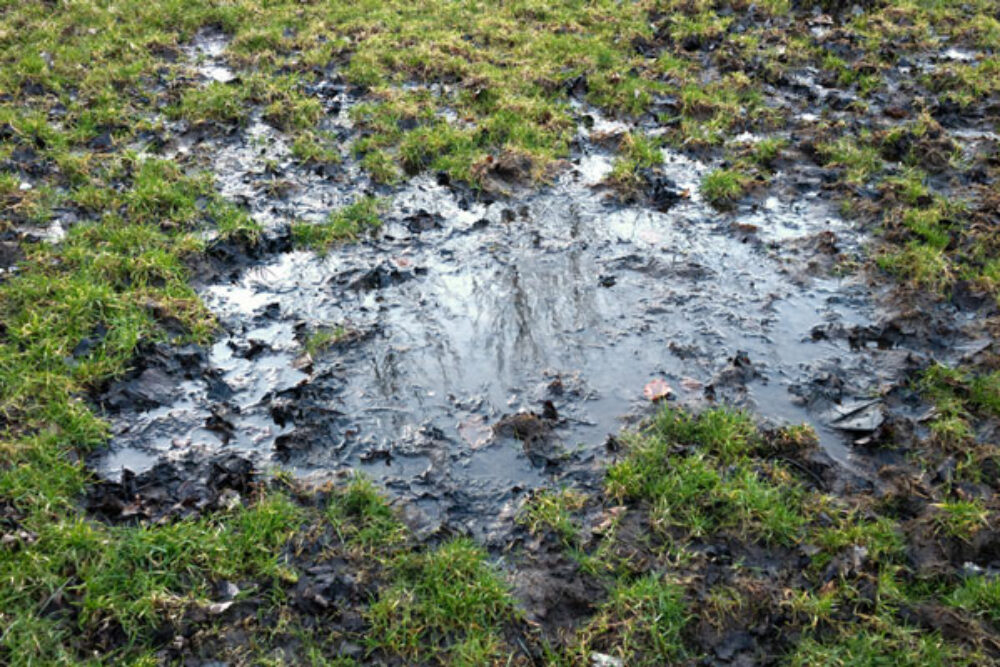 Autumn passes and winter begins. The nights are drawing in, the leaves have fallen from the trees and gardens across the UK turn into messy, muddy, slippery, barely useable spaces until spring. Dark, cold, damp months present an ongoing struggle for parents and pet owners to keep their home free of muddy garden footprints and paws, while garden-lovers battle the elements to keep grass well drained, aerated and weeds and moss at bay. Extreme weather patterns will probably mean frost and snow will be on the way too to discolour and weaken those natural grass blades even further.
It all sounds pretty gloomy. But winter doesn't have to be a no-go for your garden lawn. In fact, pre-spring months offer the perfect time to consider an outdoor space re-design, such as opting for a year-round Easi-to-maintain solution. All those winter garden blues can be instantly banished and transformed into permanently lush greens when you opt for a quality, durable year-round artificial grass lawn surface from the Easigrass multi award-winning grass range.
Kick back for the winter season, safe in the knowledge your garden will be a green and pleasant area of land whatever the weather has in store. No more boggy, waterlogged patches or muddy mess – high quality synthetic grass and installation offers exceptional drainage, creating a more durable, fully porous, non-slip surface area in the garden, safe for children and pets to play.
Easigrass artificial grass is designed and tested to withstand the toughest of weather conditions, creating the ultimate low maintenance natural lawn alternative. The full range of grass products, not only look great and ultra-realistic, they also meet the highest of safety standards and are UV protected. All Easigrass turf, from premier domestic to commercial use design grass, is stabilised to cope with extremes in temperatures, from summer heatwaves to winter freeze.
Synthetic turf is extremely versatile and adaptable to a whole variety of outdoor and indoor applications and suitable for placement on soil, tarmac, concrete and decking. Easigrass soft-to-the touch grass also offers a better grip and stability than traditional decking and patio areas in wet and frosty conditions.
Install an Easigrass lawn this winter and enjoy, because when the weather outside is frightful, your garden will always look green and delightful!
Easigrass has Buy Now, Pay 2020 payment options available. Contact us today for a free quote and site inspection.
Book a FREE Survey
FREE Samples