5 Best Surfaces for Artificial Grass
There are many words used to describe artificial grass, but none more fitting than "versatile." While you'd be forgiven for thinking that the perfect installation surface for synthetic turf is soil, and you'd be correct since an artificial lawn is used to replace a natural one, turf is so versatile you can install it anywhere.
Whether you're looking to create a cosy and vibrant nook in your garden or transform your dull balcony into a luscious outdoor space, synthetic grass can be laid on countless soil-less surfaces. However, it's important to remember the installation of artificial grass will depend on how and where you plan to use it.
With this in mind, here are a few surfaces that are perfect for fake grass:
Soil
Soil is the obvious and popular choice for laying artificial grass. Because natural grass can become uneven over time due to a number of reasons, fake grass is a great alternative if you're searching for a surface with no bumps or lumps. Thankfully, the installation team at Easigrass™ is equipped to create an even outdoor surface that minimises the risk of painful trips and falls, ensuring optimal performance from your grass for years to come. There are many additional advantages to choosing soil as your base, including excellent drainage, stability and a way to seamlessly combine the allure of nature with the practicality of artificial turf.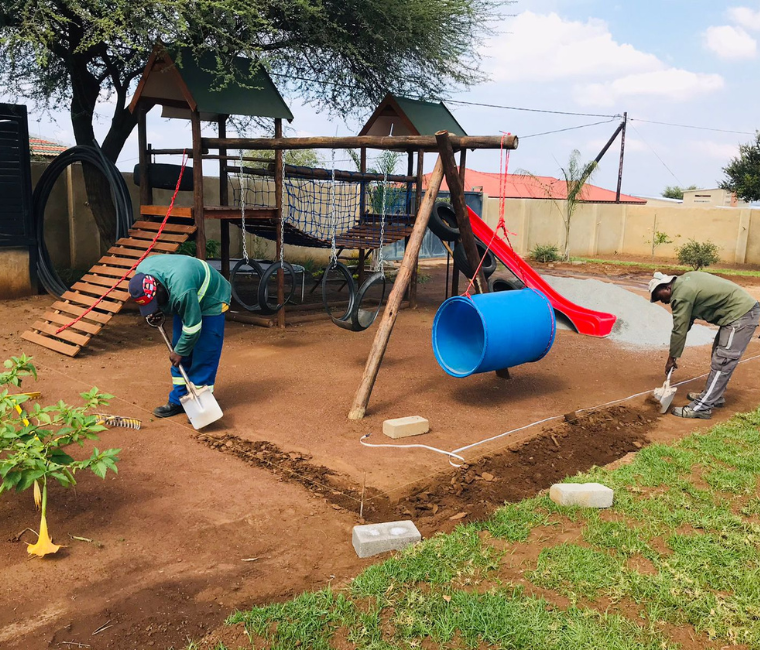 Concrete
Nothing puts a pep in your step quite like a green, vibrant lawn. While concrete and asphalt have advantages, it can sometimes be a dull addition to your outdoor space. Whether it's your backyard or patio, concrete is a less intensive surface to install artificial grass on when compared to soil, as no vegetation or grass needs to be removed. When installing your artificial grass, proper drainage is considered in order to protect your fake grass and prevent water from pooling on the surface.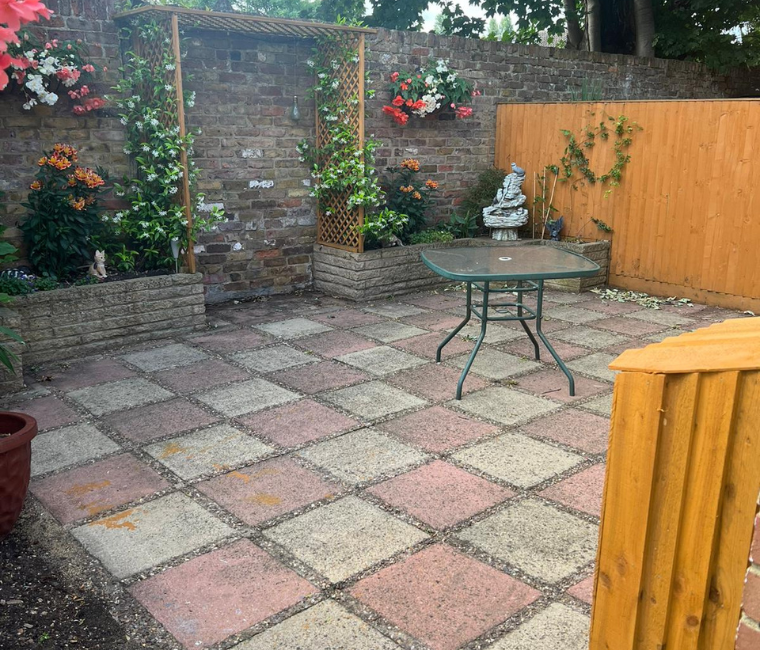 Wood
While a wood deck or other wooden surfaces provide a warm and natural feel, it does have some downsides. In contrast to artificial grass, which offers a durable, non-slip surface that remains vibrant year-round, wood surfaces can get slippery, fade and damage over time. If you're installing artificial grass on a rooftop, balcony, or other elevated structure, wood can provide a suitable and durable surface. Additionally, walking on fake grass installed on a wooden deck can be more comfortable when compared to harder surfaces like concrete.
Brick
A brick surface, such as a patio, can sometimes feel harsh and out-of-place when creating a tranquil outdoor space for your home. Synthetic turf can be a great addition if you want to add a softer touch. Because a brick foundation is often uneven, our installation team prepares the surface using padding to ensure you have an even and soft surface to walk on. However, there's no need to do away with your brick surface completely. You can create a stunning walkway by leaving the bricks and allowing artificial grass to frame the surface, or add it between the bricks for a gorgeous effect.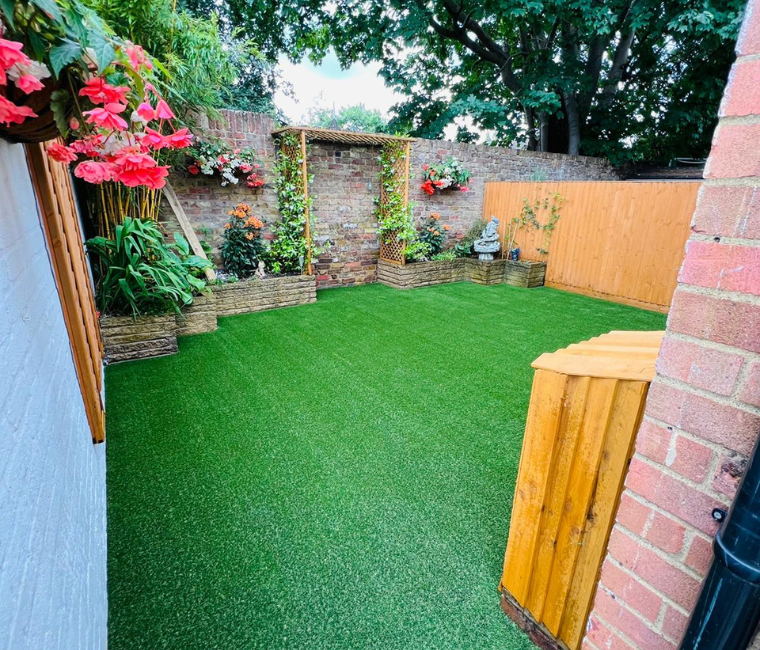 Indoor Surfaces
Did you know you can create an indoor garden oasis using artificial grass? Because synthetic grass doesn't require sunlight or regular watering, you can spruce up your recreational room, basement or indoor putting green using artificial turf. Add it to the walls or ceilings if you're feeling adventurous, or create your own decorations with fake grass rugs or kids' chairs.
Endless Options, Only One Supplier
From the welcoming embrace of soil's natural comfort to the solid stability of concrete, each surface offers a canvas on which your artificial grass vision can come to life. Whether you're envisioning a serene backyard escape, a vibrant playground for your kids, or an indoor putting green that lets you practice your swing, the surface you choose sets the stage.
Easigrass™ provides a range of award-winning artificial grass products that suit any surface. Our experts are here to guide you through the selection process to help create an outdoor space that meets your needs, no matter the surface.
Get in touch with us today and let's help you transform your outdoor space!
Book a FREE Survey
FREE Samples