How Artificial Grass Improves Your Property's Kerb Appeal
It takes approximately 33 to 100 milliseconds to make a first impression, giving new meaning to that old saying, "First impressions last!" Real estate agents often stress the importance of kerb appeal, going so far as to label it one of the most crucial factors for success when selling your home.
Needless to say, the first impression of your home can leave a lasting impact on a potential buyer or visitor. However, whether this is a positive impression is up to you.
What is kerb appeal?
Kerb appeal is a term used to describe the attractiveness of a property when a potential buyer spots it from the sidewalk. Whether your property has paint peeling from the walls or an unkept lawn, these critical factors have an influence on the evaluation and future sale of your property.
In a highly competitive market such as real estate, properties with the most kerb appeal are more likely to gain interest and offers, and a well-manicured lawn is often the first thing people notice when approaching a property. Unfortunately, a green and vibrant lawn can be difficult to maintain with natural grass, with brown and dead patches downgrading the overall aesthetic of your home. Thankfully, artificial grass looks and feels like the real thing. It can make a positive first impression on visitors, potential buyers, or passersby, contributing to an overall positive perception of your property.
Here are a few ways synthetic turf can contribute to your property's kerb appeal:
A Versatile Solution
Synthetic turf's ultra-realistic features ensure you'll never be able to tell the difference! It also provides a versatile solution for all your landscaping requirements, as it can be cut to any shape and size, allowing you to tailor your artificial lawn and garden to suit your unique style. It's an excellent way to flex your creative muscles while adding a unique touch to your home.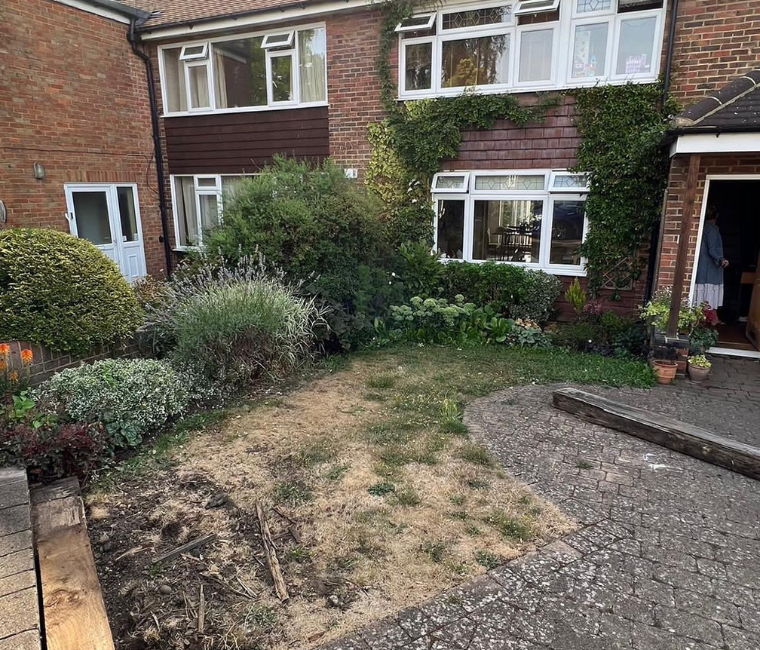 A Low Maintenance Alternative
Natural grass is notoriously fickle and requires endless maintenance to remain vibrant. One of the most significant advantages of artificial grass is its minimal maintenance requirements. Unlike "real" grass, which requires mowing, watering, and fertilising, synthetic turf only requires occasional brushing to keep its fibres upright. This neat and tidy appearance can enhance the overall visual appeal of your property and allows you to enjoy a beautiful garden all year round.
Adds Value To Your Property
We all know that having a well-maintained garden adds value to your property, and installing artificial grass is an excellent way to add value without doing any major renovations. It offers a great way to turn your outdoor space into a usable extension of your home. It's not just a lawn; it's an area for relaxation, play, and entertainment. This can be a great selling point for potential buyers when you're eventually ready to sell your property. It's also perfect for families with kids or pets who are seeking properties that offer safe and enjoyable outdoor spaces. Synthetic turf provides a soft, clean, and resilient play area that caters to both children and your four-legged best friends.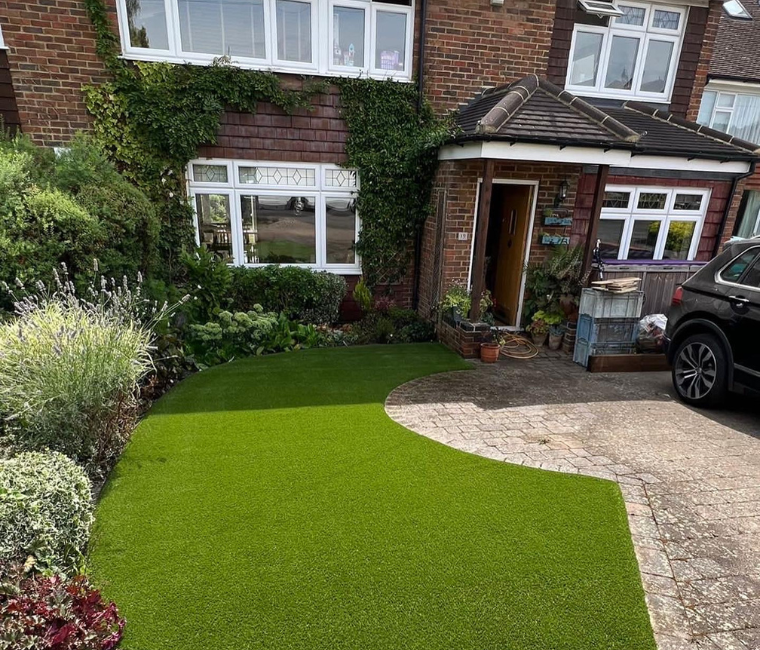 Saves Time
The reduced maintenance requirements of artificial grass can save you significant amounts of time compared to caring for natural grass. This extra time can be spent on other aspects of property upkeep or enjoying the beauty of your vibrant garden.
Boost Your Kerb Appeal
Synthetic grass has the ability to ensure your neighbours are green with envy the next time they pass by your property! Our range of award-winning products is unmatched in quality and aesthetic appeal, providing you with a low-maintenance alternative that's safe for your kids, saves time, and boosts your kerb appeal.
Whether you're looking to sell your home or want to enjoy a lush, vibrant outdoor space all year round, speak to us today about helping you transform your property with artificial grass.
Book a FREE Survey
FREE Samples