How To Maintain Your Artificial Grass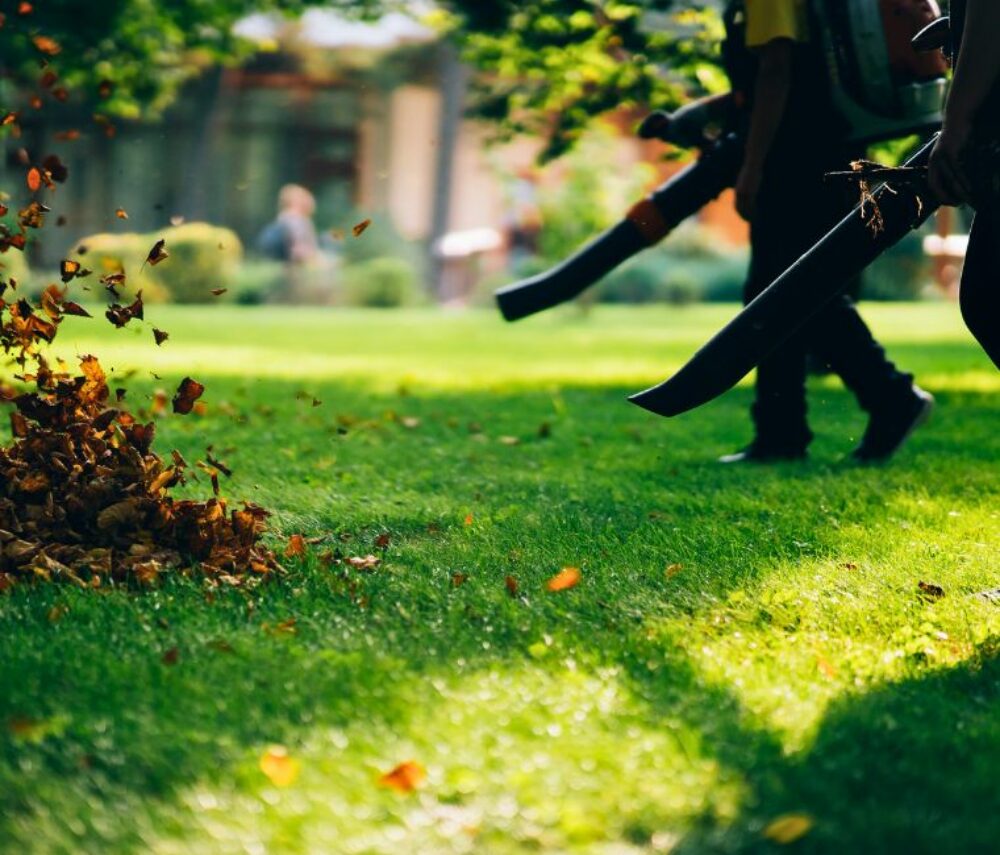 Artificial grass has risen in popularity among homeowners, and it's not difficult to understand why. A reduced water bill, a vibrant garden all year round and a low-maintenance alternative to natural grass are just some of the perks you enjoy when installing synthetic turf.
That being said, low maintenance doesn't mean no maintenance. While one of the major benefits of artificial grass is saying goodbye to excessive yard work, you will still need to give your fake grass a little TLC.
To ensure it looks great for years to come, here are our top tips for maintaining your artificial grass:
Give It A Brush
While artificial grass is a great alternative for areas in your garden with high foot traffic (no brown patches here!), it does require a touch-up every now and again to ensure the grass fibres remain upright. While our artificial grass blades are of the highest quality, consistent use could eventually cause the fibres to have difficulty supporting themselves. Don't worry! A stiff garden broom or our maintenance rake is all you need to get your artificial grass looking great again. To get the best results, brush against the direction of the fibres.
Remove Leaves and Debris
Twigs, dust, leaves and other debris are inevitable no matter where you live. An accumulation of debris could see your artificial lawn look lifeless and make it susceptible to weeds. Keep your grass lush and vibrant by investing in a plastic rake and removing unnecessary debris as you see fit. However, avoid steel or metal rakes, as this could damage your artificial turf.
Avoid Anything Hot
Warmer days mean time outside barbequing with family and friends. While we know you love showing off your beautiful artificial lawn, barbeques and grills should never be placed directly on your artificial grass as this could damage grass fibres. Instead, ensure it's set up on a fireproof surface or away from your synthetic turf to reduce the risk of hot embers landing on and damaging your grass.
Remove Pet Waste
Thanks to its pet-friendly features, your furry friends may enjoy your artificial lawn a little too much, converting it into their private bathroom. Thankfully, artificial grass makes cleaning up after your pets easy. Avoid lingering odours or stains by picking up pet waste with a bag or rinsing your dog's regular potty spot with a little water. Easigrass™ artificial grass products are fully porous, so you don't have to worry about the drainage of water or urine.
Take Advantage of Our Maintenance Service
While our artificial grass products are the ultimate low-maintenance natural lawn alternative, there's nothing wrong with wanting to enjoy your vibrant garden without lifting a finger. Leave the regular maintenance of your artificial lawn in the hands of the experts with a maintenance service that keeps your grass looking good.
Here's what you can expect when taking advantage of the Easi-Maintenance Package:
Debris Removal:
From airborne weeds to leaves and twigs, we remove any debris that may be on the surface of your artificial lawn.
Detailed Inspection:
To make sure your artificial grass remains in excellent condition, we conduct a detailed inspection of your lawn, checking the edging detail and joints to ensure the integrity of the lawn.
Deep Clean:
Our specialist sanitiser products and pet de-odourising products will ensure your lawn is sanitised, clean and ready to show off to your friends and family.
Grass Re-fluff
Your artificial grass will never look dull and lifeless thanks to our motorised power brush which re-fluffs the fibres and de-compacts the surface for a revitalised look.
Clean, Green And "Easi"
Upgrading to artificial grass is a great long-term investment that allows you to reap countless rewards. You'll no longer have to contend with mud puddles, mowing or beautiful summer days spent doing yard work. Sit back, relax and enjoy a garden you'll love for years to come with award-winning products from Easigrass™.
Get in touch with us today and let us help you create the garden of your dreams!
Book a FREE Survey
FREE Samples