5 Benefits of Installing Artificial Grass Around Your Swimming Pool
A sparkling swimming pool and luscious lawn remain the perfect combo on sweltering summer evenings and cool winter days. This combination is not always possible when you have natural grass and can leave you constantly having to scoop out grass clippings and other organic material from your pool's filtration system. Unfortunately, this gives you little time to relax poolside with family and friends.
Homeowners are avoiding the hassle that comes with maintaining a swimming pool and natural grass and opting for a low-maintenance alternative that allows them to enjoy the perfect combo all year round, and you can too!
Here are five reasons why installing artificial grass around your swimming pool just makes sense:
A Durable Solution
Your pool needs chlorine to ensure it remains crystal-clear. While this is great if you're looking to escape the summer heat in a clean pool, it's not so great for your natural grass. Chlorine can damage the grass and cause it to turn dry and brittle, becoming light green or yellow before dying. Artificial grass is incredibly durable and allows you to enjoy a natural-look and green surface without the worry of your grass fading or discolouring as a result of constant exposure to pool water.
A Safe Surface for Children
We understand that children aren't always going to listen to the cautious statement "no running around the swimming pool." Luckily, one of the biggest perks of installing artificial grass is that it provides a safe surface for your children. "Real" grass can be slippery when wet, and its uneven surface can be a tripping hazard for your little ones and pets. In contrast, synthetic turf does not get slippery when it's wet and features non-slip technology, making it much safer for you and the kids.
A Cool Surface
Have you ever spent a glorious day enjoying your swimming pool, only to get out and burn your bare feet on scorching concrete, stone or brick? These surfaces can become extremely hot in direct sunlight, making it uncomfortable to walk or sit on during hot days. Artificial grass doesn't absorb heat as much and is perfectly suited for climates with extreme weather temperatures (hot or cold). You can rest assured that you never have to hop about on a hot surface again when getting out of your swimming pool with artificial grass installed.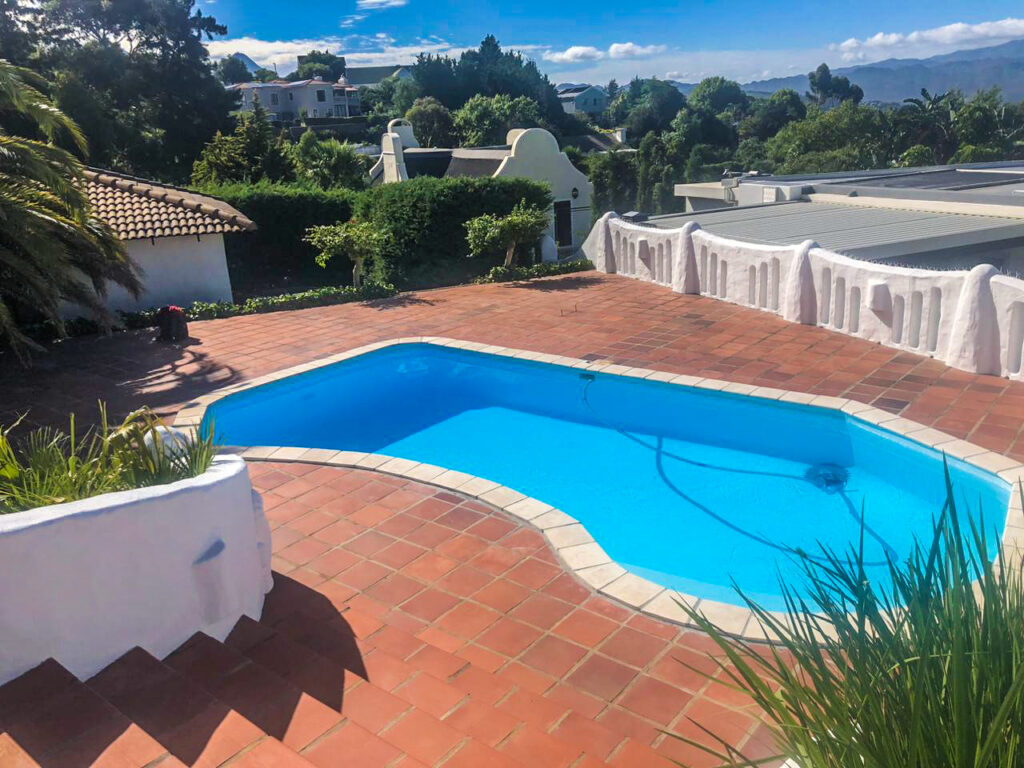 It's Versatile
Only natural grass and pool owners will understand the frustration of having to manoeuvre your lawn mower around your swimming pool, not to mention the endless grass clippings you have to scoop out from your pool's filtration system. This is not the case with artificial grass, which can be easily customised to fit any pool shape or size. It's a great option for homeowners looking to incorporate any creative landscaping designs, allowing you to personalise your outdoor space according to how you would like it.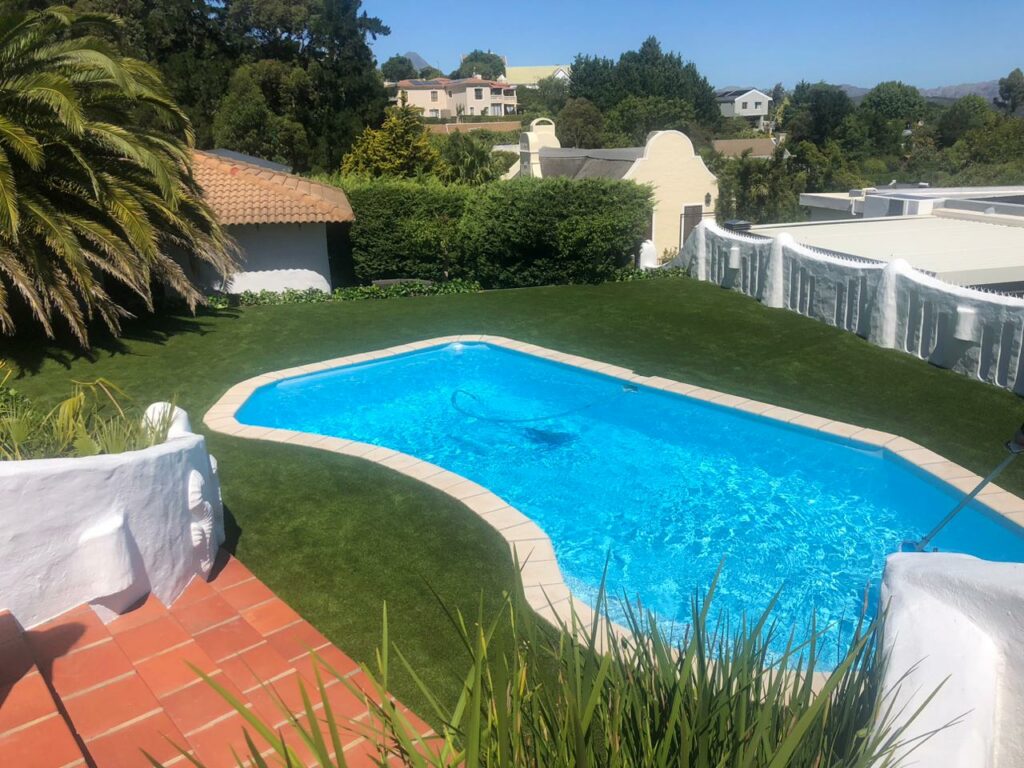 The Perfect Combination
Opting for artificial grass around your swimming pool offers a myriad of advantages that elevate both the aesthetics and practicality of your outdoor space, no matter the time of year. The reduced maintenance requirements, year-round vibrancy, and customisable design options further solidify its status as a top choice for homeowners searching for a modern pool landscaping option that everyone will love.
Embrace the beauty and benefits of artificial grass, and transform your pool area into a captivating retreat that allows you to relax, unwind, and make lasting memories throughout the year.
Easigrass™ supplies and installs natural-look products that allow you to enjoy all these benefits and much more. Take advantage of the perfect year-round combination and get your quote today.
Take a look at another one of our incredible transformations: 
Book a FREE Survey
FREE Samples