EASIGRASS: WINNERS AGAIN AT RHS CHELSEA FLOWER SHOW
Easigrass is honoured to have won another Royal Horticultural Society (RHS) award at the world famous Chelsea Flower Show. Our multi-award winning artificial grass brand was presented with the prestigious RHS Four Star Trade Stand Award for its unique eye-catching display at Chelsea Flower Show 2017.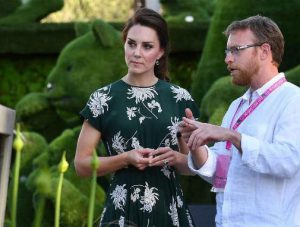 Once again judges were won over by the Easigrass trade stand, which included the show-stopping Easi-Animal giraffe and friends, the exclusive Easi-Gazebee, as well as the recently launched Easi-Hybrid living wall. The 19ft Easigrass giraffe and cuddly Easi-Bear were particular favourites with visitors, including the Duchess of Cambridge and a host of well-known celebrities.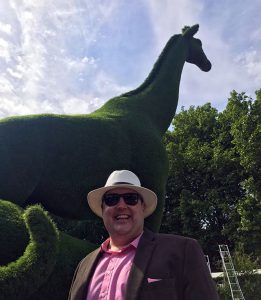 The latest win is the sixth RHS Chelsea Flower Show award presented to Easigrass since the company made history as the first artificial grass brand to ever showcase at the event in 2010. In 2012 Easigrass made its way into the horticultural history books again with an RHS Gold Medal award for its groundbreaking synthetic grass entry.
2017 RHS Four Star Trade Stand Award
2016 Five Star Trade Stand Award
2015 Four Star Trade Stand Award
2012 RHS Gold Medal Award
2012 Best In Show Award
2010 RHS Silver Gilt Award